Rennes and Brittany : experience the Breton way of life.
Welcome to Rennes in Brittany. Degemer mat! *
*welcome in Breton
Rennes is a human-sized city located in the north-west of France, in the Brittany region.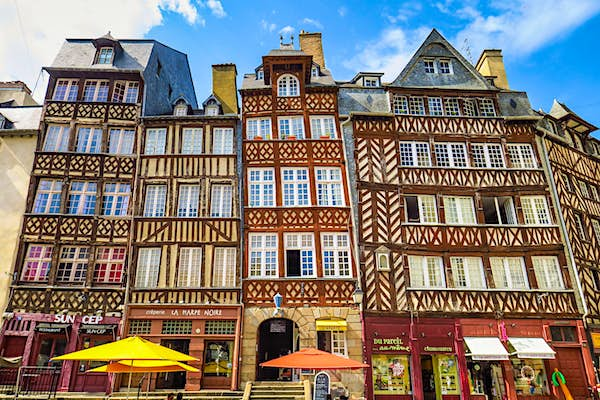 With a population of 222 500 inhabitants in 2023, Rennes is one of the most attractive french student cities.
Thanks to its historical and cultural wealth, its quality of life and its geographical position, 1h away from the seaside and 1h30 away from Paris by train, Rennes is a very pleasant place to live, ranked 1st French city in Europe for "good living".
Discover Rennes and its way of live !
A centre of excellence
As the capital of one of France's most dynamic regions, Rennes is living up to its role as an economic powerhouse. Ranked as the No. 1 "business-friendly" city in France for those with fewer than 500,000 inhabitants, Rennes attracts a wealth of exceptional talent in a number of key economic sectors.
Rennes is a capital of excellence in many key economic sectors : Digital, cybersecurity, mobility, eco-industries, healthcare, cultural and creative industries, food, etc.
In Rennes, we are #health !
Life in Rennes is also
1h25mn train to Paris
1 airport open to the rest of the world
67 000 students
5 000 researchers
45 mn to the beach
21 mn from work to home (average time)
860 ha of green spaces and 160 ha of parks
Explore Brittany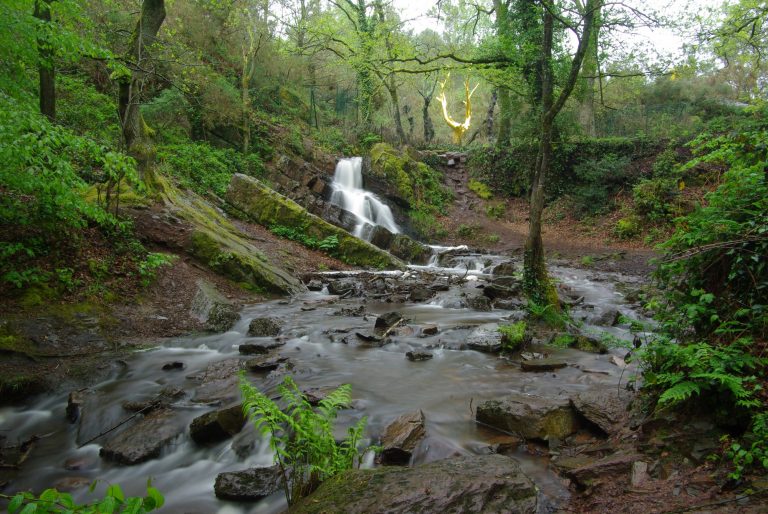 How to reach Rennes city and EHESP's campus
Getting to Rennes by train
Thanks to the LGV network (high-speed rail network for TGVs), trains whisk you to Rennes from Paris in just under 90 minutes, departing from Gare Montparnasse. There are 41 different trains that run between Rennes and Paris each day: that's one train every half hour or so.
Travel to Rennes by air
Rennes is just an hour away from Roissy-Charles de Gaulle airport.
Direct flights run to Rennes from France's major cities every day (Paris, Bordeaux, Toulouse, Marseille, Nice, Lyon).
Taking just 90 minutes, you can also enjoy direct flights to Rennes from a number of major European cities (London, Southampton, Birmingham, Exeter, Manchester, Dublin, Cork, Madrid, Barcelona, Amsterdam, Rome, and more).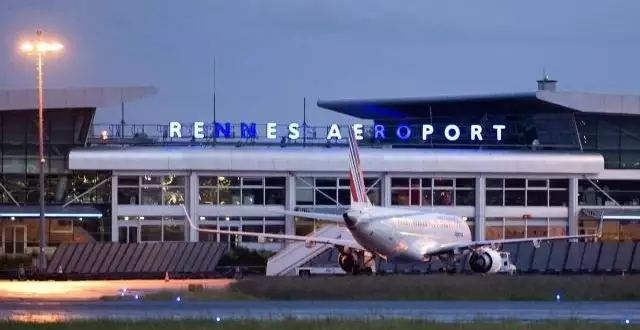 Travel to Rennes by road
If you're driving, Rennes is three and a half hours away from Paris via the A11 and A81.
To travel by bus or carshare with Blablacar
EHESP's campus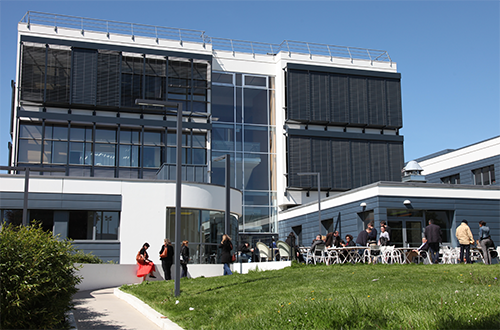 Discover EHESP's campus in Rennes
CMI (Rennes International Mobility Centre), our partner for housing, visa, healthcare.
The CMI Rennes provides services for international students, PhD students, and researchers who are participating in international mobility programmes on the Rennes site. Its objective is to enhance the welcome of incoming mobility students and to contribute to the development of the mobility of Rennes students.
Finding somewhere to live in Rennes
EHESP has a few places available in its hotel residences, particularly if you need accommodation while you look for a more permanent home.
EHESP website – accommodation section
On the page above, you'll also find a link to Studapart, a platform for rental offers.
The CMI Rennes is a key resource to help you with all your residency formalities (health insurance, residence permits, etc.) and offers a wide range of resources to help you find accommodation.
International Student Guide

Practical information on "Finding accommodation in Rennes" and how to book an appointment for help in finding accommodation.
See the guideline and the FAQ designed by our partner CMI.
Useful links
In English: ads.fusac.fr (housing offers)
In French:
On-line flat sharing offers:
Living expenses in Rennes
As moving to France can be quite expensive, estimating your budget is essential.
The month at the start of the new academic year is a financially difficult month as you have to pay the tenancy deposit (dépôt de garantie) to move in your accommodation.
Once a year, you will also have to pay the "taxe d'habitation", council/local tax for housing.
For more information, Campus France designs a document to help you estimating your budget.
Note that to reduce some housing charges:
Housing allowance – so called CAF – is also available
Sharing a flat could reduce housing costs
Getting around Rennes
By bus and by metro : The STAR network
Visit the STAR website.
By bicycle : "Vélos STAR"
Finding a job in Rennes
How to find a student job in Rennes
The CMI (Center for International Mobility) in Rennes has designed a practical guideline to help students their search.
Work regulations for foreign students in France
See this page
Some websites to find a student job
Advertisements in English
Babysitting
Healthcare
Emergency numbers
European Emergency Number – number to be dialled first: 112
SAMU (ambulance): 15
Police: 17
Fire service: 18
Drugs Information Service: 0 800 23 13 13
Alcohol Information Service: 0 980 980 930
Tobacco Information Service: 39 89
SOS Médecins 35: A duty doctor is available for consultation from 10a.m. to midnight (appointment only). Tel. 02 99 53 06 06
Poisons unit: 02 99 59 22 22
Duty pharmacists/chemists: 32 37 (€0.34/min.)
Health centres
The Student Health Service (SSE) s an interuniversity service that intervenes on Rennes campuses through workshops and health promotion and disease prevention actions, systematic consultations for certain segments of the student population and consultations at your request. Visits are free and totally confidential.

As EHESP's student you may access their health services. If you need to consult, or for advice and support or answers to any questions you might have, the SSE team of secretaries, nurses, doctors, clinical psychologists, health promotion and disease prevention officers as well as a dietician is available to meet you.
SSE – SERVICE SANTÉ DES ÉTUDIANTS
Monday to Friday: 8.30a.m. to 5.00p.m.
sse@univ-rennes2.fr
On the Villejean campus
University of Rennes 2
Bâtiment Erêve – 2éme étage
Tél. 02 23 23 70 85

General practitioners
There are English-speaking doctors in Rennes with whom you can book an appointment. Please contact the CMI for the list. To make an appointment with a doctor, you can contact his office or make an appointment online on doctolib.fr
Find all the useful information about healtcare in the guideline from the CMI, page 5 to 7.
General support regarding your healthcare issues
The CMI Rennes may help you if you are facing difficulties in accessing healthcare with CPAM or your mutuelle. You may contact them to cmi@univ-rennes.fr or book an appointment online.
Improving your French
If you don't speak French, don't worry about it! You will take French courses at EHESP so you will certainly improve your language skills.
Besides, if you wish to get a more extensive French experience, you may be interested by the CIREFE offer and FUN MOOC.
CIREFE
During the academic year, you may register for CIREFE's Language Support courses, from Monday to Thursday, 6.15pm to 8.15pm (11 weeks), on the Villejean Campus (next to EHESP). This program is aimed at foreign students following a university course and wishing to complete their French language training. It consists of two hours of written and two hours of oral French per week.
For more information on course content, fees and enrolment, visit CIREFE.
FUN MOOC
The online learning platform "FUN MOOC" offers a various set of choices of free French classes, depending on your level and interest: visit FUN MOOC
Useful information
Visit here the page dedicated to Things to know about daily life in France
Special offers (bons plans)
Events and Visits
Discover here the cultural agenda proposed by the CMI : theatre, concerts, dance, opera, trips to discover Brittany, sport meetings…
Back to top