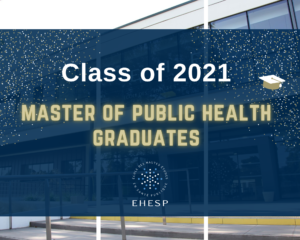 On the 9th of July 2021, the 2019-2021 MPH cohort graduated!
After 2 years of hard work and a global pandemic that highlighted the need for capable and resourceful public health professionals like them, our graduates are ready to start the next chapter of their lives.
The graduation day started with a picnic and outdoor games for the 20 or so MPH students and the dozen of Europubhealth+ students* that were able to come to EHESP's campus in Rennes. The graduation ceremony was then projected in one of the School's amphitheatre as well as online for the rest of the students and their families. At the end of the ceremony, the MPH and EPH+ students that were on campus received their diploma from EHESP's Dean, Laurent Chambaud, before tossing their caps. The MPH team wishes them the best in their future careers!
*Europubhealth+ (EPH+) is another international master's degree coordinated by EHESP. Some MPH and EPH+ students have classes in common and both cohorts share the same graduation ceremony.